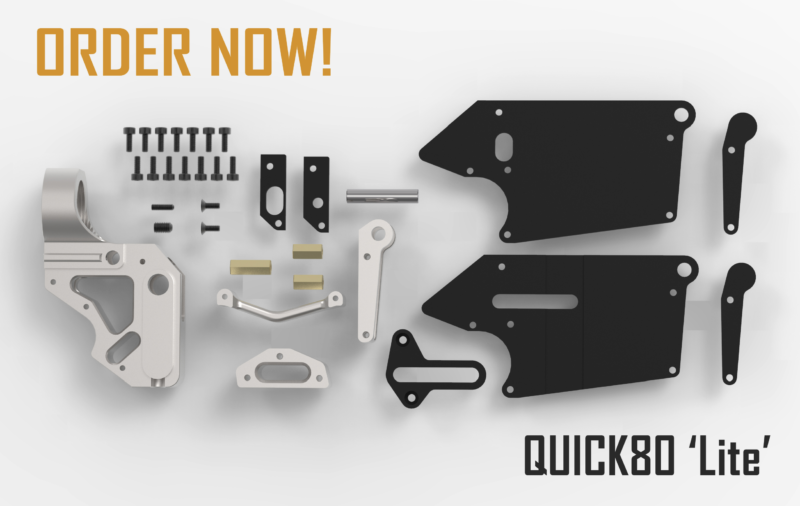 We wanted to come up with an 80% AR-15 lower design that would allow the average person to quickly finish and assemble without expensive specialized equipment such as CNC or manual mills.
Our innovative 'Stacked Frame' design we're calling the 'Quick80' is easy to finish by drilling the fire control and takedown pin holes yourself with a drill press or hand drill. Just measure, mark and drill the holes.
Ohh yes, an added benefit… No FFL or ATF Form 4473 background check required to take possession. (State/Local laws & regulations may apply)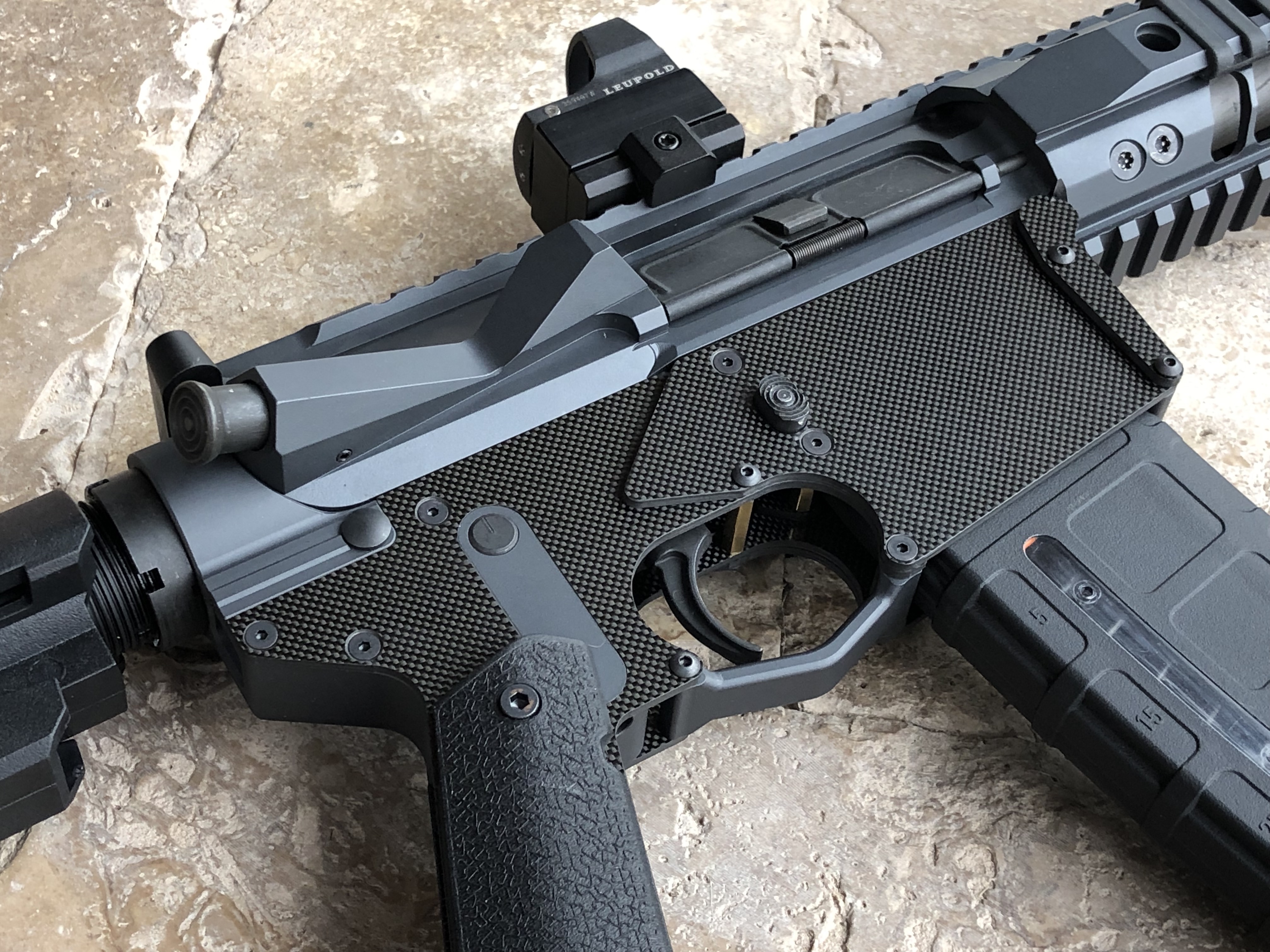 Our 80% lower kits include all components required to build a stripped lower. Side frame plates, threaded spacers, buffer tube mounts, 3D components, and screws.
The kit does not include items required to finish such as fire control group, selector, springs, detents, mag release catch, buffer tube nuts, etc. Lower parts kits can be purchased from your favorite gun shop. Our lowers use 1911 A1 grips which are also not included.
Quick80 'Lite' kits are on in our shop now and ready to be ordered. The Quick80 'Lite' is a version of the Quick80 without the rear side plates. We're offering this kit now while we wait for a second determination on a revised version of the Quick80 kit. The Quick80 ;Lite' can be sold since it does not contain the rear side plates. The ATF determined the right rear plate was a component that met the definition of firearm. We have found a great way to solve this and are waiting for another determination from ATF.
In the mean time we're offering the Quick80 'Lite'.
Complete Quick80 kits should be available spring of 2020.
We're still working that out. It will be more than $150 and hopefully less than $200. Yes, that's a bit more expensive than a typical unmilled billet 80% lower, but the advantage is our kits can be finished with a hand drill and basic hand tools in an hour's time.

Our system has more parts which necessarily increases our costs. If you enjoy building and like the idea of an 'off the books' AR lower receiver, we feel the price point is right in line with the value our product will offer.

If you want to be notified when 'Quick80' kits will be ready for ordering, fill out the form below.



Quick80 in 1k Carbon Fiber